This document explains ss one version 1.0.2.
1. Introduction
The ss one is a simple hand-writing / hand-drawing app for Galaxy Tab and S-Pen. It has just one large canvas that is almost infinity space.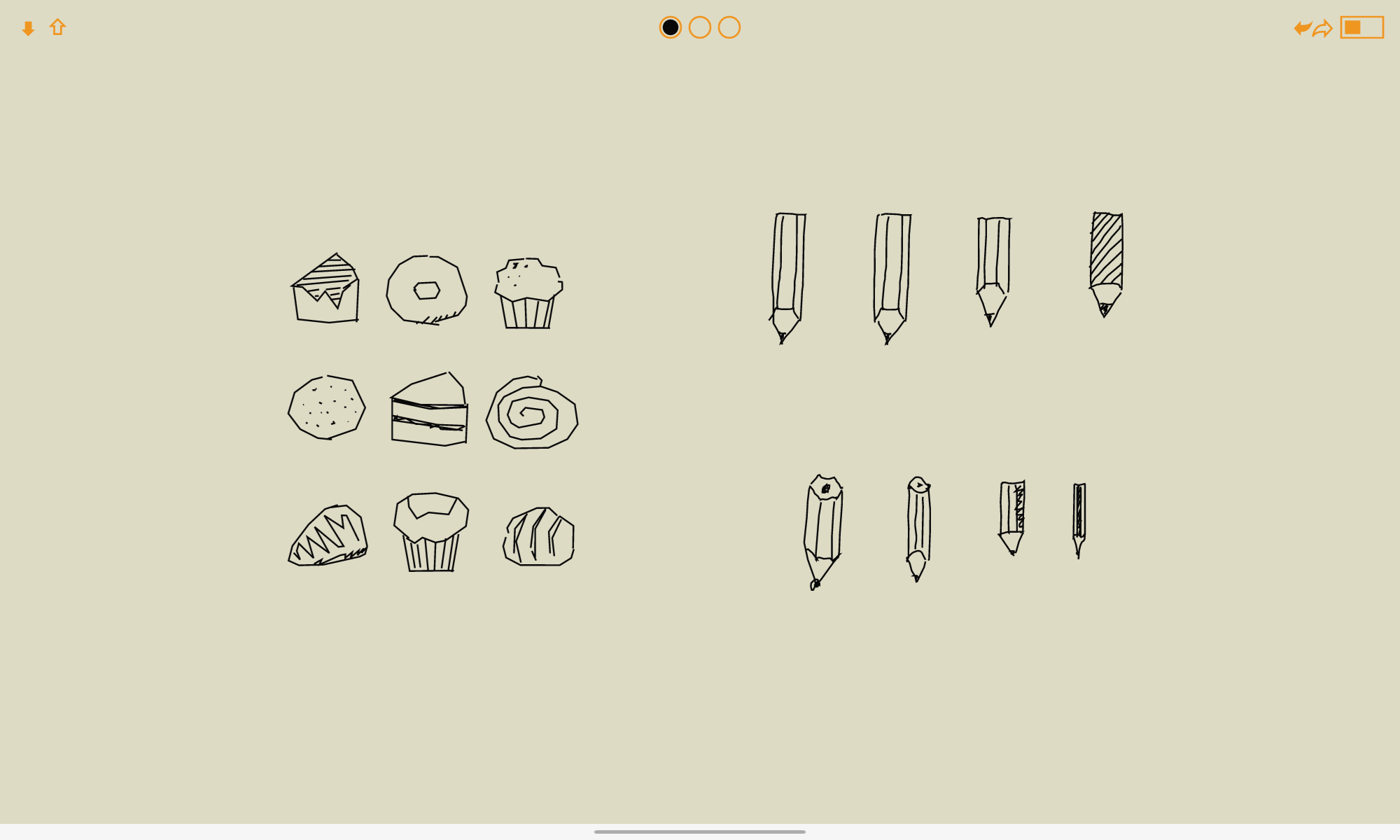 1.1. Key Features
Draw stroke lines with S Pen (3 colors)

Canvas scroll with two fingers

Undo/Redo

Modes (under drawing with S Pen Button):

Lasso mode: lassoing strokes and move, resize, rotate

Eraser mode: erase strokes

Export as SVG ( including native ss one data ) to Google Drive

Import SVG with including native ss one data from Google Drive
1.2. Requirements
Android 6.0 and up.

Galaxy Tab with S-Pen.
This app depends on S Pen and S Pen Button.
1.4. Getting help
If you have any questions, please make contact. And also your feedback will be much appreciated.
2. Usage
2.1. Basic Operation
All operations but canvas scrolling with S Pen. Using two fingers, you can scroll the canvas.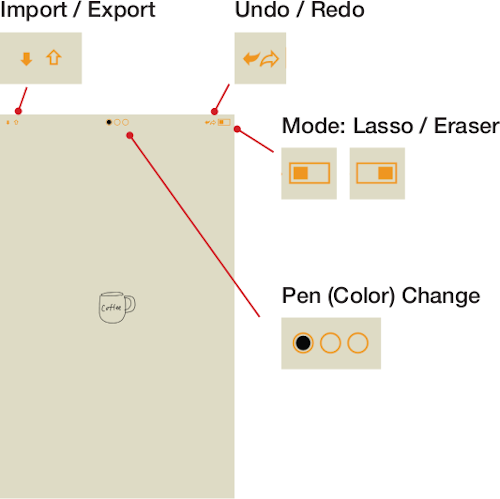 2.2. Select Stroke Lines
You can select stroke lines to lasso them with S Pen Button.

And then you can do these operations:
move

resize

rotate

export as SVG
| | |
| --- | --- |
| | To export, use the the Export Button on the top-left corner. |